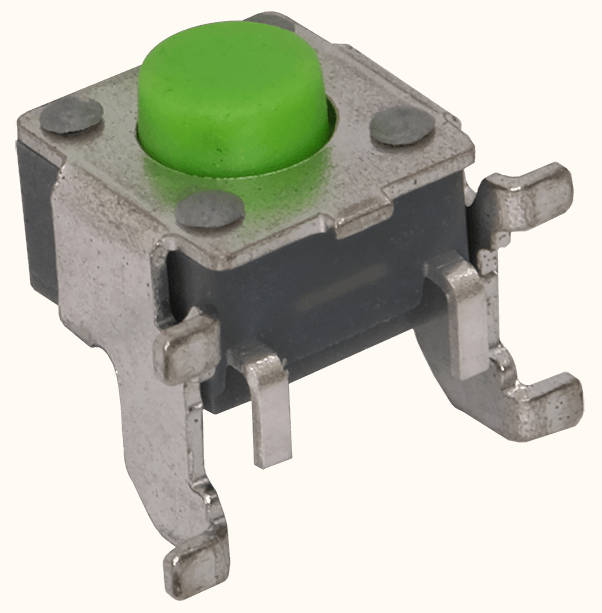 "From power tools to instrumentation, smart meters and smart home control panels to communication networks, and home security to factory automation systems, the IP67 tactile switch is versatile and can be customised to application needs," according to the company.
Part numbers begin: PTS645VS…. – where the last two letters indicate vertical sealed.
The push buttons have a 9.5 x 6.6mm footprint, including tags, and the actuator over-hangs one of the long sides by 1.9mm. One version is entirely surface-mount, while another has a longer front peg intended to engage in a slot on the edge of the PCB to absorb actuation force.
Height above the board is 7mm.
Push button travel is 0.35mm (+0.2/-0.1mm) and there is a choice of actuation force: 100, 160, 260 or 320g.
Operation is over: -40 to 85°C, 12Vdc, 50mA and 100,000 cycles. Bounce is 10ms or less.