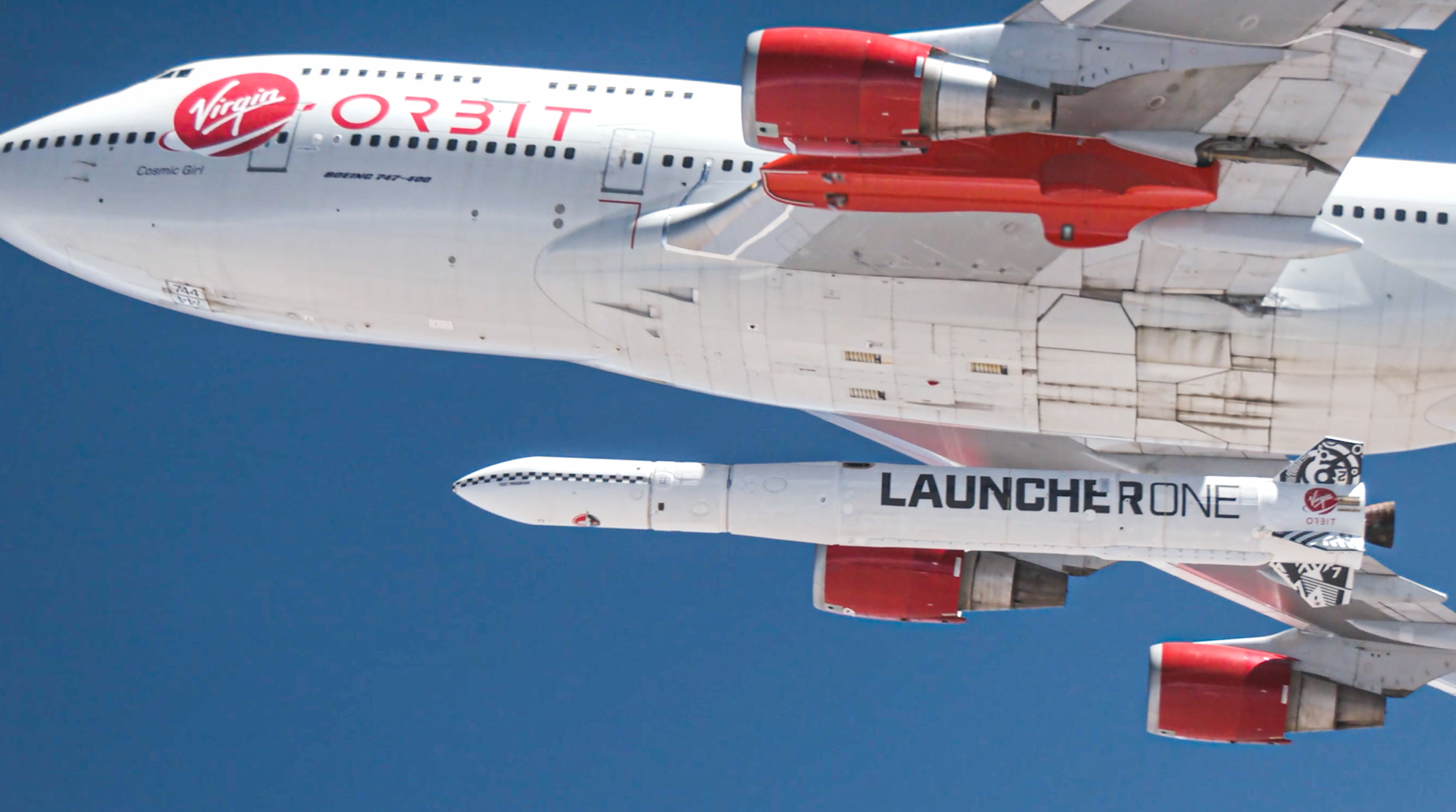 The exact window for the launch – with "Prometheus-2" planned to be the first orbital space launch from the UK – will be determined by the the launch regulators, said the company.
Its most recent rocket completed its full wet dress rehearsal on Sunday 2 October. The company highlighted that this was three months after the successful launch of its Straight Up mission.
"This reduction of nearly half of the time required between the company's previous missions, along with a significant decrease in the cost of manufacturing, continues the trend of the company's rapid evolution into a higher operational cadence."
The advantages of a horizontal launch – where the payload is launched by rocket mid-air from an aircraft, at a suitable altitude over a body of water – include them being less vulnerable to adverse conditions. A modified aircraft can also use existing airport infrastrure, such as is the case with Newquay.
It's happening – @VirginOrbit have now completed their stateside launch rehearsal. The #CountdownToCornwall is on…

Let's #Launch! ????#LaunchUK #WorldSpaceWeek https://t.co/qXjrDl7wPb

— Spaceport Cornwall (@SpaceCornwall) October 6, 2022
Prometheus-2
Built by In-Space Missions, which is based in Hampshire, and designed with Airbus Defence and Space, Prometheus-2 is described as a collaboration between the MOD and international partners, including the US National Reconnaissance Office (NRO).
What is in the payload of the historic flight?
The Dstl's (Defence Science and Technology Laboratory) miniaturised space weather instrumentation suite will be among the satellites aboard the launch, for Low-Earth orbit (LEO).
The Coordinated Ionospheric Reconstruction Cubesat Experiment (CIRCE) satellite mission comprises two 6U cube-satellites that will be launched into a near-polar low Earth orbit in a string-of-pearls configuration (targeting 555 kilometres altitude).
"After it enters orbit from Spaceport Cornwall, CIRCE will enhance our understanding of space weather and help us to keep critical satellites safe from the many hazards associated with operating in space," previously said Air Vice-Marshal Paul Godfrey, Commander of UK Space Command.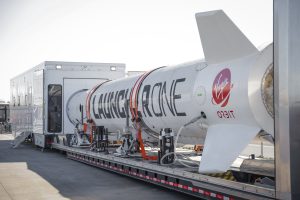 Also in the payload will be the first Omani satellite, the CubeSat Aman, which has already successfully prepared for its launch (placed in the launch dispenser, and undergoing a series of checks). The Earth-observation satellite will be Oman's first space mission.
"Satellite integration marks an important milestone in the plan to send the first Omani spacecraft into space in 2022," said Abdulaziz Jaafar, CEO of ECTO, an Oman-based technology company. "It is encouraging to witness this first-of-its-kind project in the country's history unfolding and we are looking forward to see it through to a final stage that will occur later this year when it will be launched into the low Earth orbit."
Mojave
On Saturday 2 July, Virgin Orbit successfully completed its fourth satellite delivery mission, which was a night launch from Mojave in California via Cosmic Girl (pictured), a modified Boeing 747.
At the time it was seen as a preliminary stage before the company's planned launch from Spaceport Cornwall.
Virgin Orbit is a Californian-based satellite launch company.
See also: Spaceport Cornwall to host UK's first satellite launch this summer