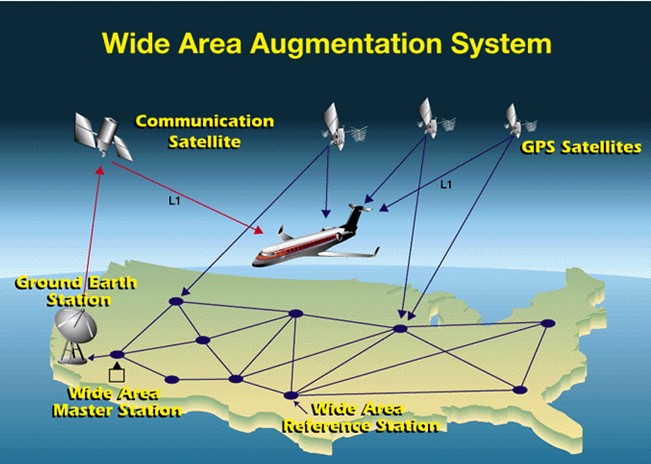 What are the topics covered? There's a contract to refine a space-based precision navigation system, news of an earthquake in Taiwan, Pickering Interfaces' PXI RF matrix modules, the temperature of the semiconductor industry, and the DRAM market deflating…
5. Raytheon to modernise space-based WAAS navigation system
The U.S. Federal Aviation Administration (FAA) has contracted Raytheon to further refine the space-based precision navigation system WAAS (Wide-Area Augmentation System). Specifically, Raytheon Intelligence & Space will modernise the system, in terms of system security, network architecture and adding dual frequency service. WAAS was developed by the Federal Aviation Administration to augment GPS services by increasing its accuracy and availability.
4. Earthquake in Taiwan leaves minimal damage to chip fabs
Last Saturday evening an earthquake magnitude 6.4 on the Richter scale occurred in Guanshan Township, Taitung, Taiwan killing one person and injuring three people. Despite derailing a train and causing the collapse of a bridge and several buildings there are no reports of substantial damage to semiconductor fabs, says TrendForce, and the worst effect in chip plants was that some machinery required initialisation after crashing. Nanya has already carried out a shutdown inspection and, says TrendForce, if there was any wafer damage, the company maintains sufficient inventory to compensate.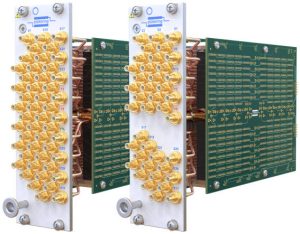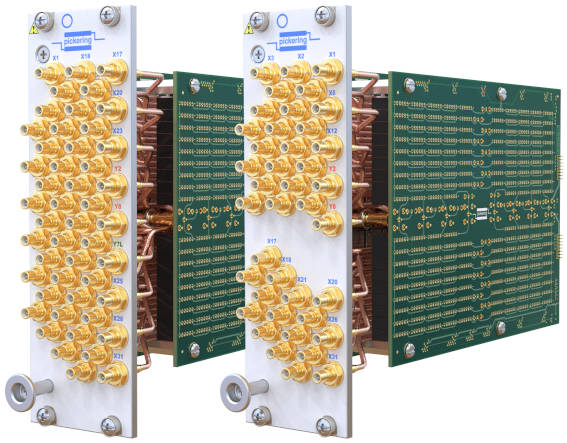 3. 32 x 8 PXI matrix switch arrays for RF testing up to 300MHz
Pickering Interfaces has introduced 32 x 8 PXI RF matrix modules that fit into two chassis slots and offer a usable bandwidth up to 300MHz. Called 40-724 (PXI interface) and 42-724 (PXIe interface), they have a 50Ω characteristic impedance and bi-directional signal paths. All X and Y connections have isolation switches to disconnect the matrix from the external test fixture to maximise isolation and RF performance.
2. Chip expectations vary
Semiconductor Intelligence (SI) has completed its round-up of the chip scene. The semiconductor market dropped 0.8% in 2Q 2022 versus 1Q 2022, according to WSTS. The 2Q 2022 decline followed a 0.5% quarter-to-quarter decline in 1Q 2022. The 2Q 2022 revenues of the top 15 semiconductor suppliers match the overall market results, with a 1% decline from 1Q 2022. The results by company were mixed. Memory suppliers SK Hynix and Micron Technology led with 2Q 2022 revenue growth of 13.6% and 11.0% respectively.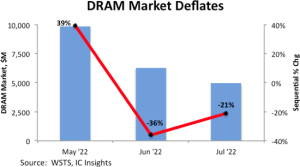 1. DRAM collapses
As the DRAM market deflates, a cyclical downturn looms, says IC Insights. Monthly DRAM sales are dropping as end-users adjust inventory levels and consumer spending succumbs to inflation/recession pressure. A vigorous DRAM market upturn that started in the last half of 2020 and continued through May 2022 is, by all accounts, over, says IC Insights' August 3Q Update to The McClean Report 2022.